Fast Forward to Last Month
Wow. Over a month and a half between posts! As you can guess there has been a lot of action here on the front lines of the Barnard household.
The biggest change so far has been my boat. A simple 12' Fiberglass boat with an electric motor. While it is not that great for skiing it works wonders for getting on the lake and getting into some fish!
So far I have taken the boat out about 6 times. Each time has been an adventure, to say the least. I've learned a lot about fishing from a boat, and how quickly you can run out of space with all your gear. I've also learned that my 1 year old gets sea sick when out on the lake. While the boat was a great deal off craigslist it has become a bit of a money pit as I try to make 'improvements'.
the other woman
The second thing going is me using the boat to fish in a local electric boat bass club.
Lakewood Master Bassers
hosts 1 tournament a month on a local lake. While the prize for first place is some free stuff the experience is totally worth it. The people are great and the fun of fishing in a timed tournament is new to me and adds to the enjoyment. So far I've been to one meeting and one tournament but I've gotten to know some guys pretty well in that time and they are all top notch anglers and people. Check out the website and our charity partner, SacksOfLove.com ;)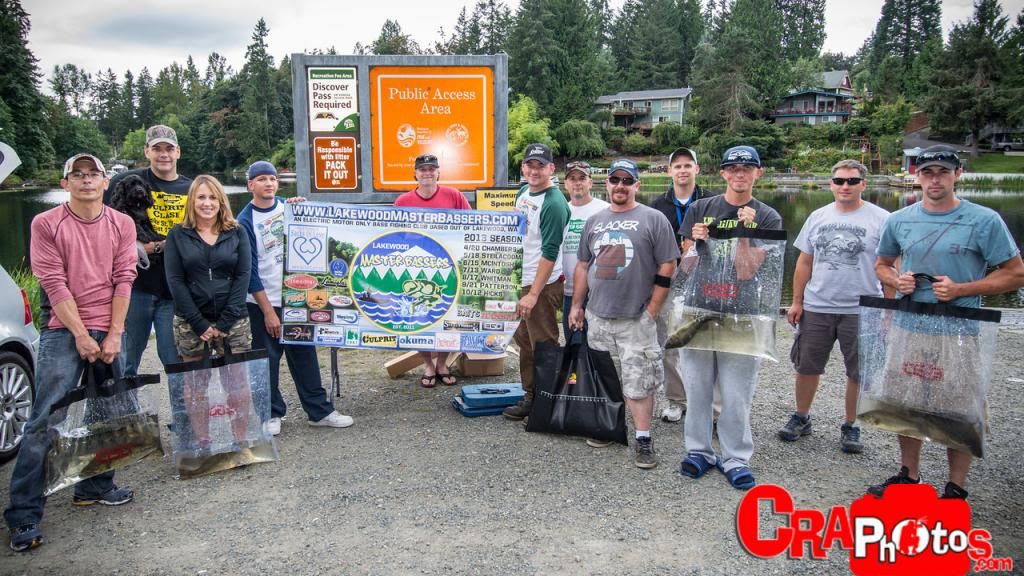 lake st. clair tournament
The last item is of course... fly fishing! This last week I had the opportunity to visit my Dad in Coeur D'Alene Idaho while he was there on business. His schedule had a free day in it so I drove out the 6 hrs so that we could go fishing and spend some time together. The weather and scenery were perfect and a spinner fall of tricos made for furious cutthroat trout. While all my sz12 grey and black adams variations only tricked a few on day one, a quick run to walmart for some sz16 mosquitos cut the fish down to size on day two. After seeing some trophy size trout from the bank and having a school of 10 -15 rising that morning I was able to hook into a couple 8 inchers. My best fish of the trip was 13 inches hooked as I was preparing to go to the car. Cutthroat are weird. I almost always hook them after letting the fly sit at the end of a drift. Skating fly or not, the fish was a great ending to a wonderful adventure in beautiful Idaho.
the good bye gift
Hopefully I can talk my wife into some waders and a nice Tenkara rod. I think she would really make all my trips fly fishing that more enjoyable. If only the picture above was of her fish, what a day that would have been!